Become part of the Capital Team
Do you want to work in the global space industry? 
Space may seem to be, quite literally, very distant from your life. However, space is actually essential to modern living and everyday you will benefit from space technologies. Every time you catch a flight, or use your phone to get directions or check the weather… you are using space!  And this critical industry is expected to expand at a rapid rate! The global space economy is projected to grow from an estimated £270 billion in 2019, to £490 billion in 2030. Working in the space industry means being involved with ground breaking technology which pushes the limits of what we know, improves our day-to-day lives, and saves lives.
And YOU can be a part of this amazing industry!
At Capital International we work placing the very best space engineers in exciting companies across Europe, the UK, and the USA. We love to work in an industry that has such an amazing positive impact on the world. We are always keen to hear from success driven people who are looking for a business to business sales career. Ideally we are looking for people with at least 12 months previous recruitment experience, preferably in a technical sector although this is not essential.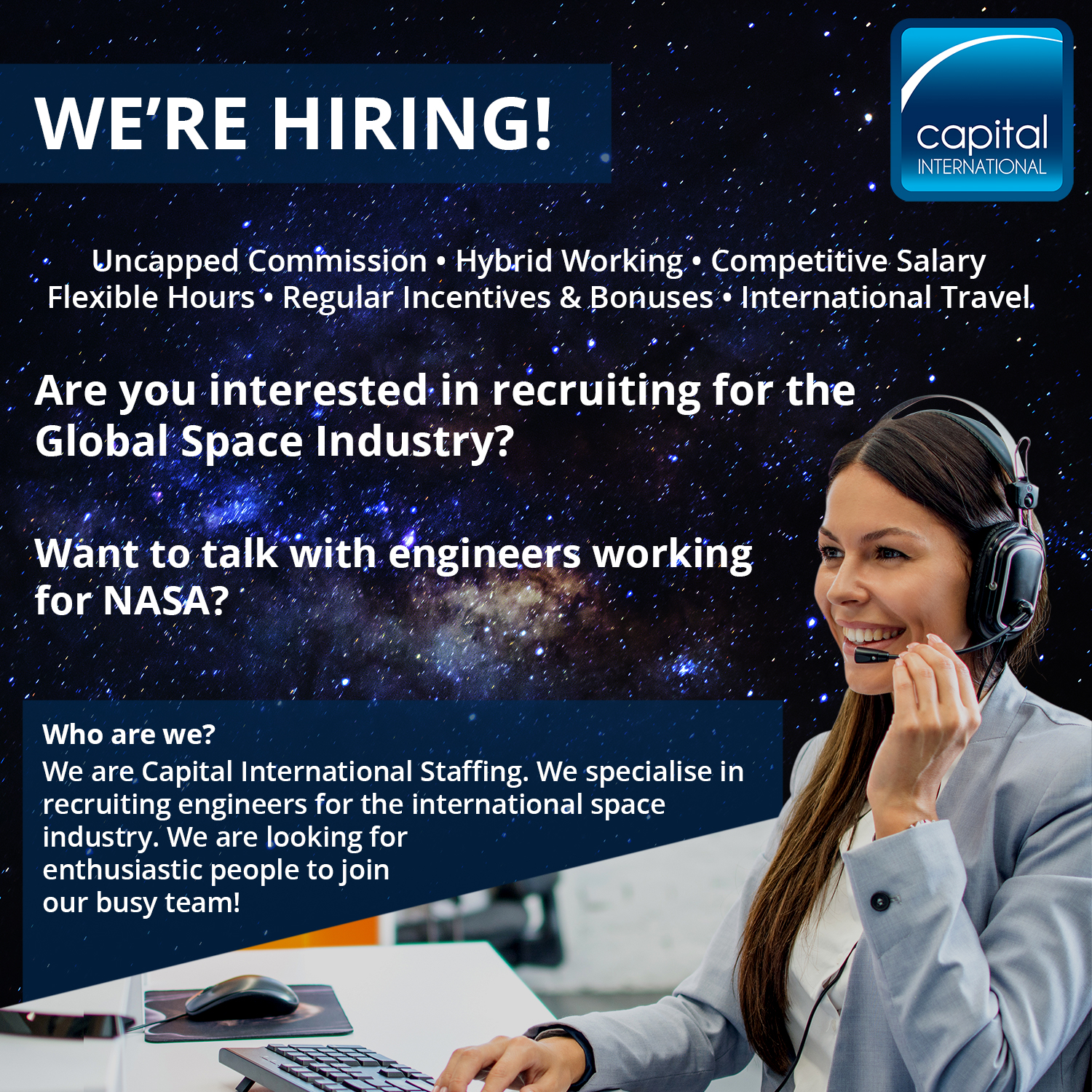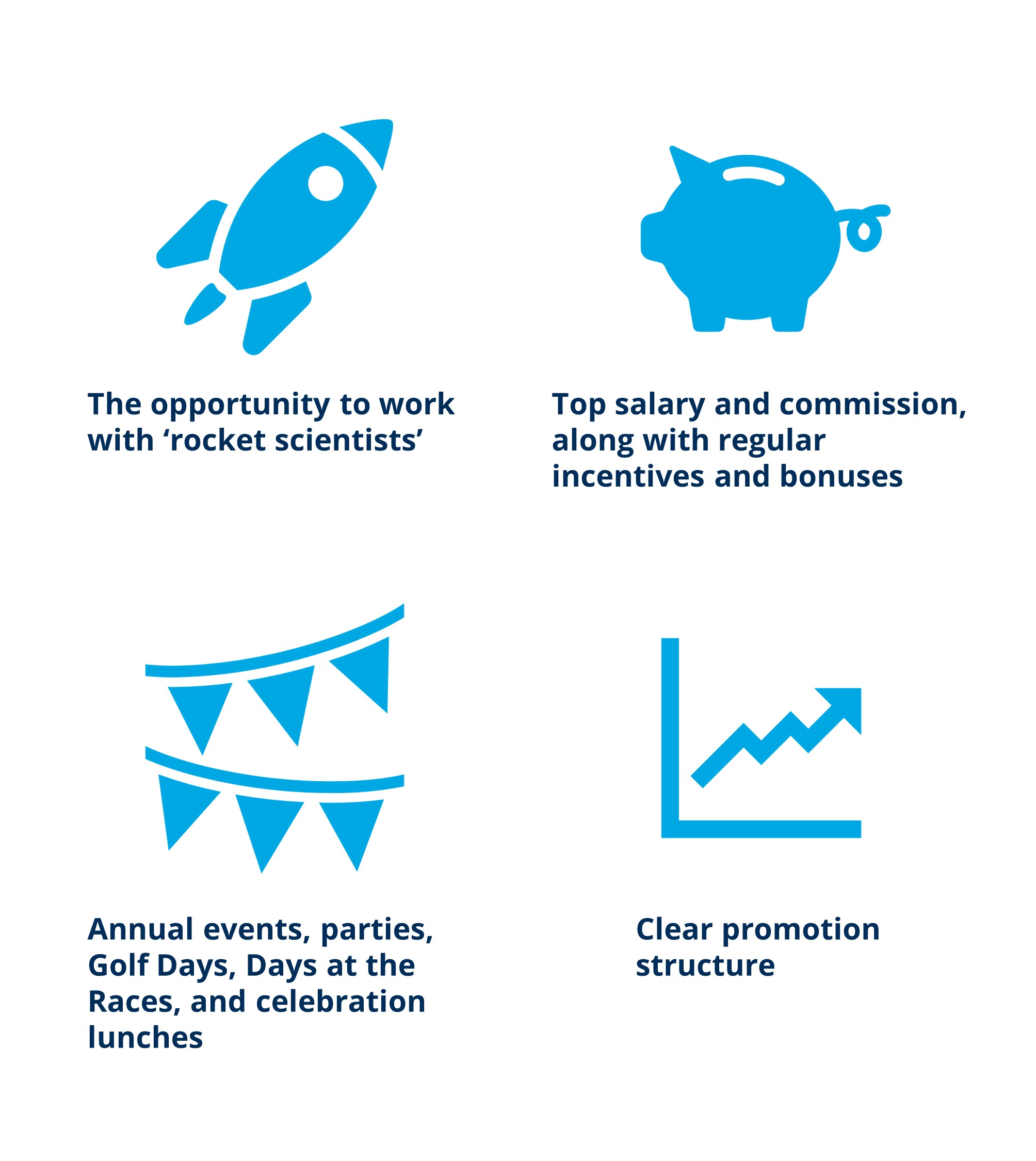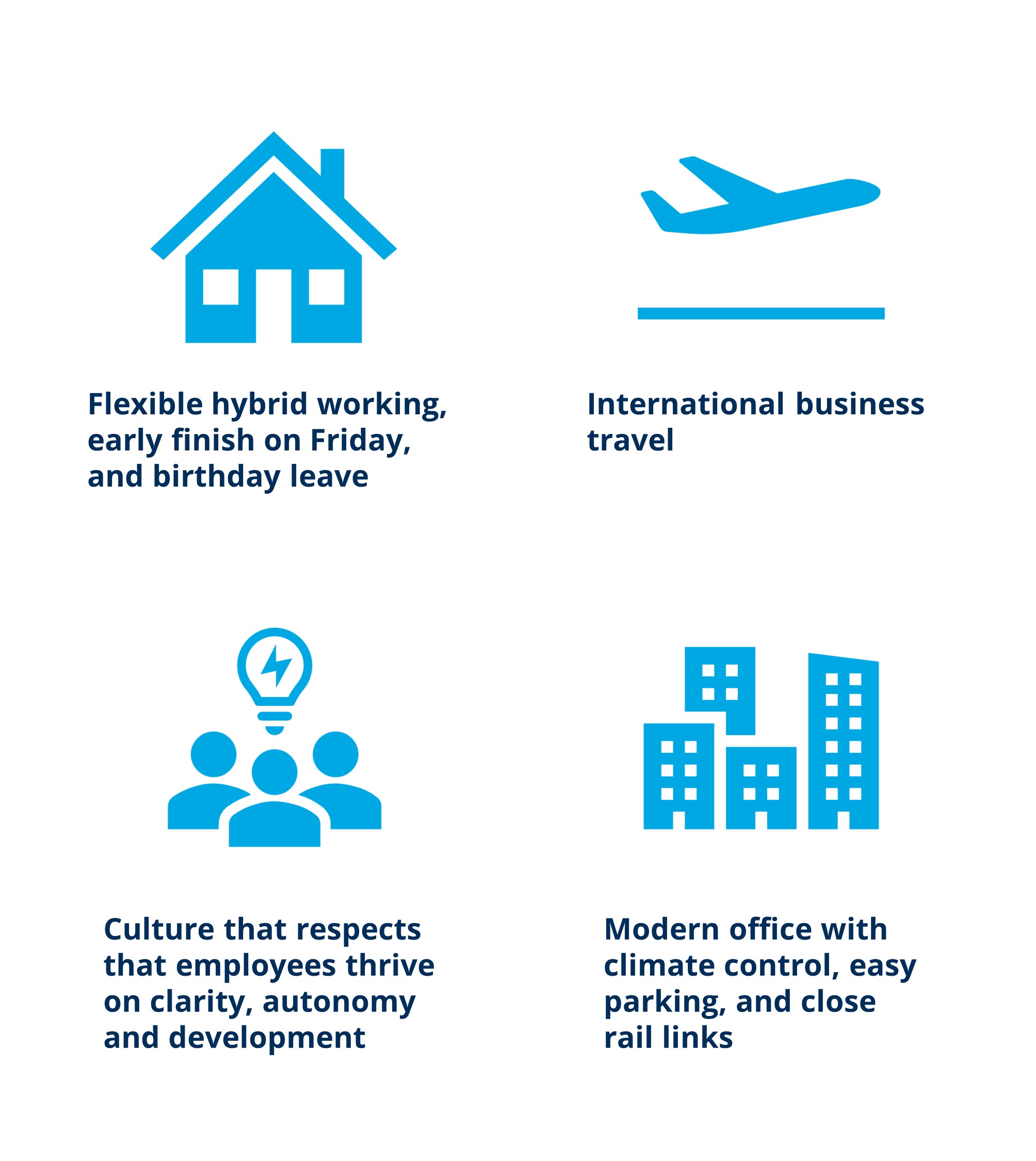 What impact does Capital have?
At Capital we are honoured to have a role in such an important industry. We ensure that our clients have the engineers they need to complete their important work. In addition to this, we help engineers progress in their careers and find their dream job where they can have a real impact. 
Listen to what Andy, an engineer we placed, has to say about working with Capital and the exciting industry of space: 
We are currently recruiting!
We have open positions for

Recruitment Consultants

and

Delivery Consultants

: 
Capital Recruitment Consultants focus on the exciting industry of space. They work across Europe, the UK, and the USA with both large well established technical engineering clients and ground-breaking start ups. They are responsible for maintaining client relationships, along with identifying potential new clients and talking to hiring managers about their space projects and engineering staffing needs.
Delivery Consultants work closely with Recruitment Consultants to find the right candidates for their clients. They work with highly skilled candidates possessing sought after rare skill sets worldwide. They gather information to establish the candidate's suitability for vacancies and gain agreement for their CVs to be submitted, building and maintaining positive relationships with candidates by establishing rapport quickly.
At Capital we take matters such as equality and diversity very seriously, if you want more information on this topic, please read out Equality and Diversity Policy:
Karen Silk
Managing Director
Karen is passionate about the recruitment industry and has over 30 years' experience in our niche markets; engineering and technology. She is particularly interested in encouraging young people to consider a career in engineering. Outside of work every spare moment it spent with her horses, dogs, friends, and family.
Claire Hunter
Managing Consultant
Claire has 15 years recruitment experience, including over 10 years with Capital International. Working as Managing Consultant in the space sector, Claire covers both the European and US markets. In her spare time, Claire loves to travel and has been to over 40 countries, spanning 6 continents… only Antarctica remains!
Paul Covey
Senior Recruitment Consultant
Paul joined Capital following 3.5 years of recruitment experience. At Capital he focusses on recruiting engineers for the US space industry. He is enjoying expanding his network and speaking with new clients in the US. Paul spends much of his free time on the golf course, where he says his favourite part is hole 19 (aka the bar afterwards!).
Elle O'Riordan
Recruitment Consultant
Elle discovered her passion for recruitment after graduation and a career in HR recruitment. At Capital Elle is a dedicated Recruitment Consultant, supporting her clients find new talent and helping Space Engineers find roles across Europe. Elle loves travelling and has lived and worked in over 25 countries. She enjoys walking, reading, and spending time with friends and family.
Olliver Aben
Delivery Consultant
Olli joined Capital early in 2023 following a successful career in car sales. He is excited to have joined the recruitment industry, especially when working in the space sector, and is looking forward to seeing what he can achieve in his role as a Delivery Consultant. Much of his time away from work is spent with his two young sons, or at sea on his kayak.
Jenny Spencer
Finance Manager
Jenny first joined Capital in 2001, and after a brief venture elsewhere in 2005 she returned in 2006 as a Senior Finance Assistant. She primarily looks after Capital's contractors, making sure they get paid on time. Jenny spends most of her spare time with her family, often being the usual 'taxi' driver that most parents are!
Kelly Collett
Finance Assistant
Kelly has been with Capital for over 20 years and has been working in the Finance Department for all that time. She is responsible for maintaining the Purchase Ledger daily, as well as expenses, credit checks and monthly reporting. In her spare time she goes to Zumba and Zumba Strong classes and runs around taking her son to Basketball, she also like to go camping with friends in their campervans!
Sophie Rees
Marketing Manager
Sophie joined the Capital Team in 2017, she is responsible for Capital's digital presence. Her days are spent managing the Capital website, scheduling posts, and organising marketing campaigns. In her spare time she enjoys working with horses, reading, playing the piano and learning Latin!
Teddy
Office Dog
Teddy has been a valued member of the Capital Team since June 2017. He spends his days at work chewing toys, playing fetch, sleeping, and having cuddles. In his spare time he enjoys long walks, tennis balls and playing with his much bigger brothers at home.