Marcus' neutraliser really begins to take shape now, as he and his group are able to do some preliminary assembly.
The project continues to speed along as  more components are manufactured! Introducing (from left to right) an orifice plate, the ring yokes, the iron yoke and the reservoir plate: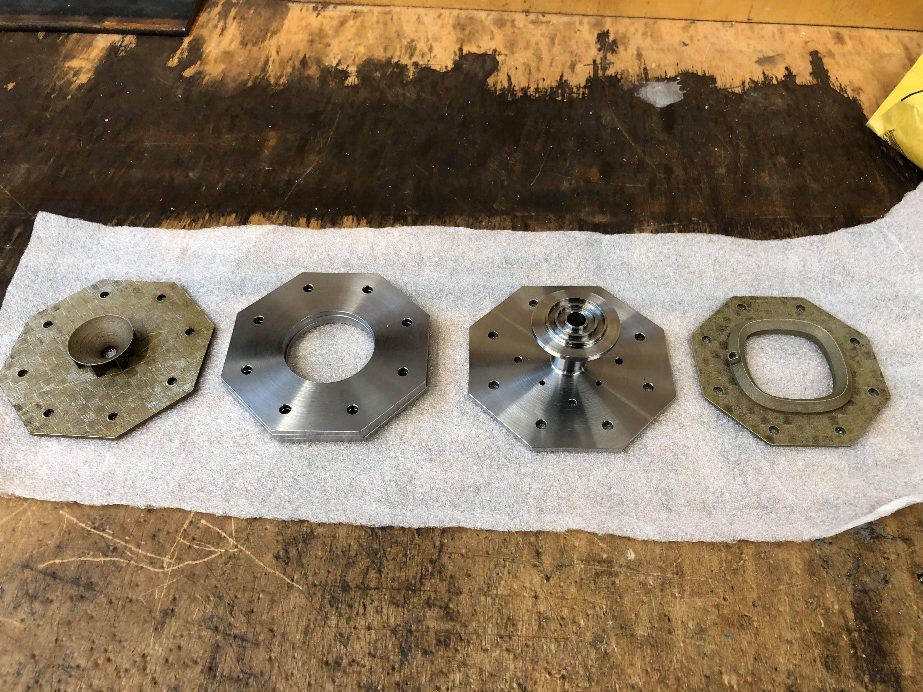 The iron components of the neutraliser have been hand-machined by the university technicians, and are currently undergoing a heat treatment process. This process will harden the iron and bring out its magnetic properties, which it needs to fulfil its role.
Here's a close-up of one of the orifice plates. The electrons will exit the neutraliser through this hole. The nozzle shape is to guide them and prevent them from escaping into the Faraday Cage, while the columns provide some structural support for the nozzle. We have produced 3 orifice plates, each one with a different sized hole, in order to investigate the effect of the orifice size on the performance of the neutraliser.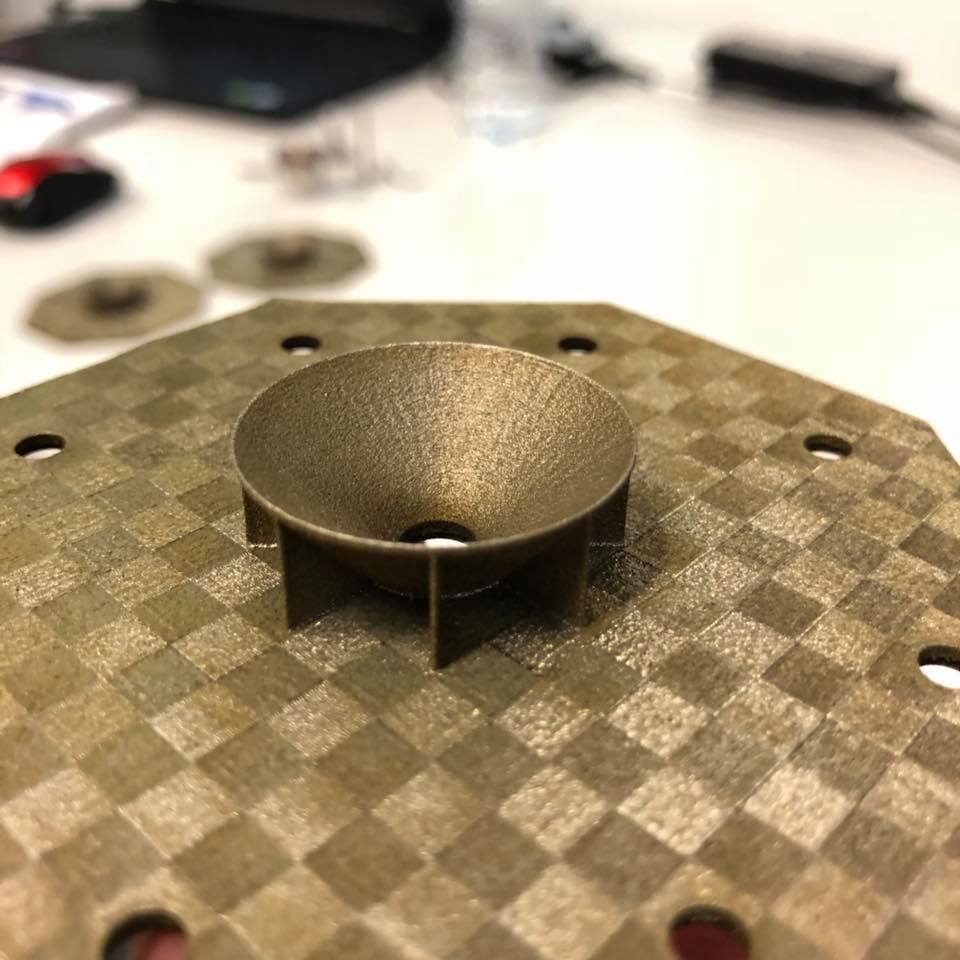 Here is a detailed look at the 3D printed reservoir plate. The propellant enters the reservoir through the hole on the left and will sit in the raised ring before injection into the main chamber. The nozzles which I showed you in my last post will screw into the bottom of this plate.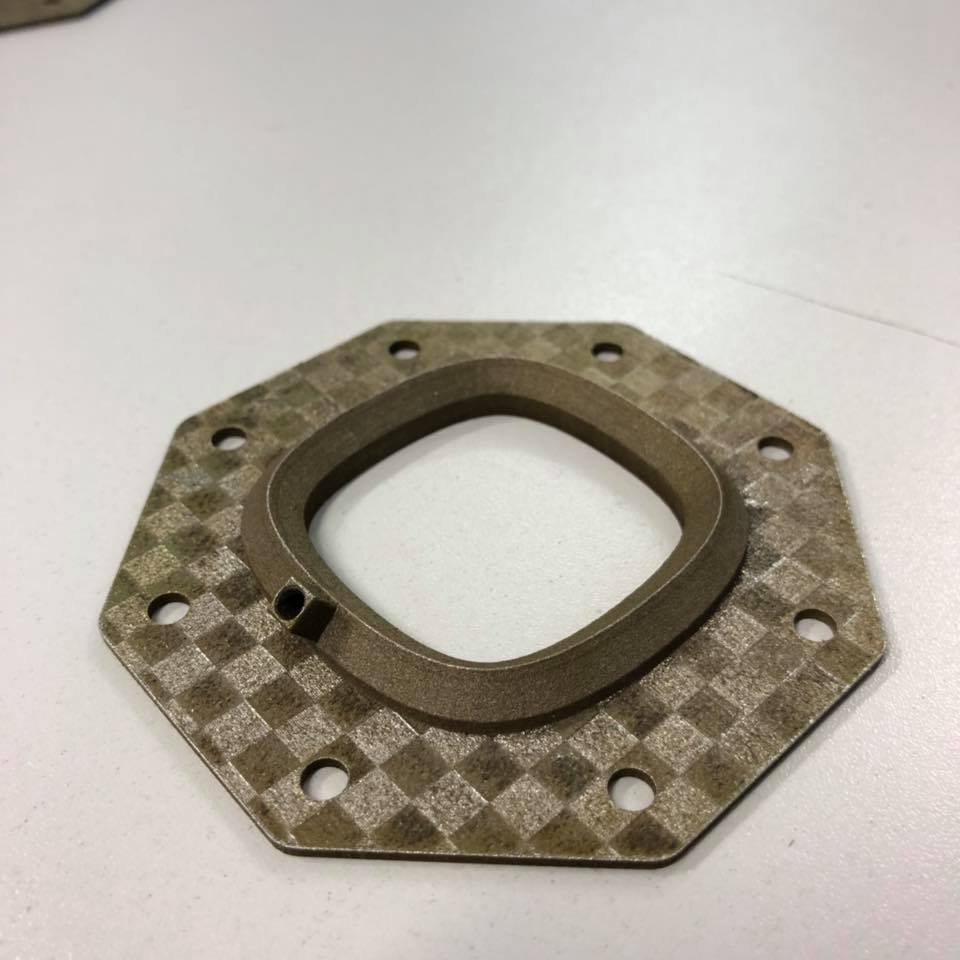 I have also been working on the coaxial port. Using a lathe, I cut it down to size and drilled a hole in the model. The antennas will screw into this hole.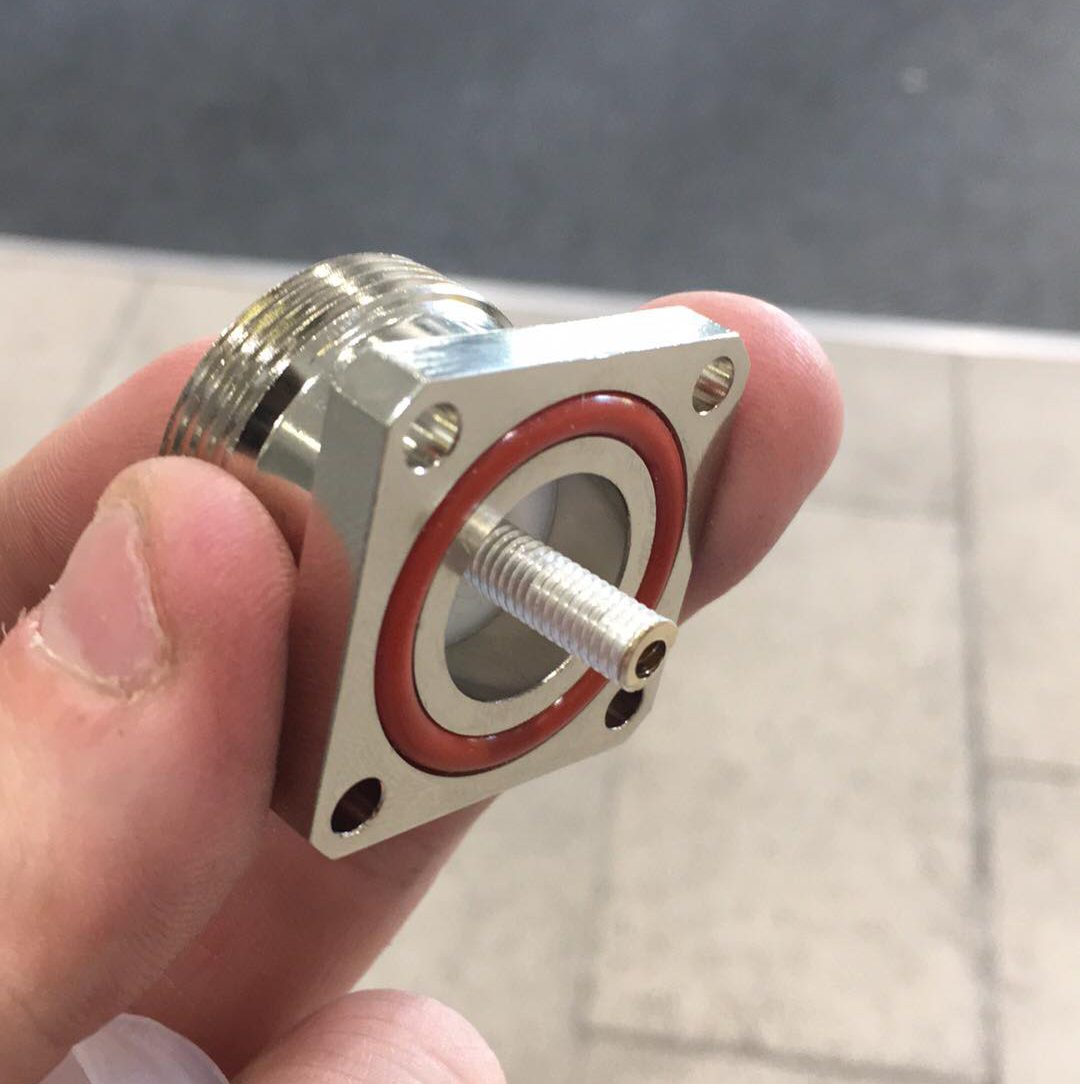 Now I can show off a preliminary assembly of the components we have! Here we can see how the coaxial port, reservoir plate, iron yoke, nozzles, antenna shield, PTFE sleeve and antenna fit together!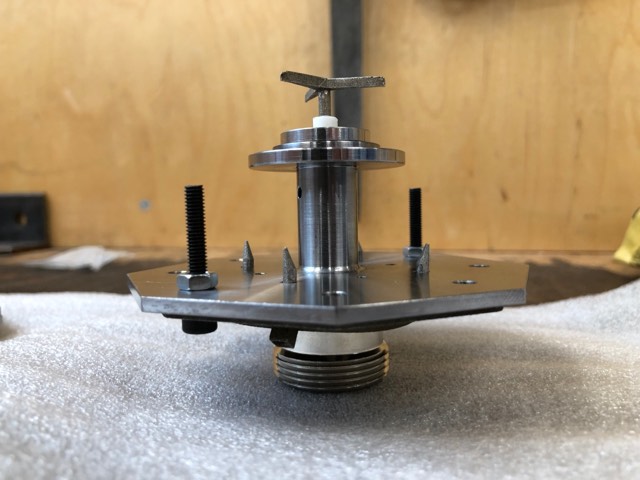 And finally, another nice family photo with our new parts, including all three orifice plates.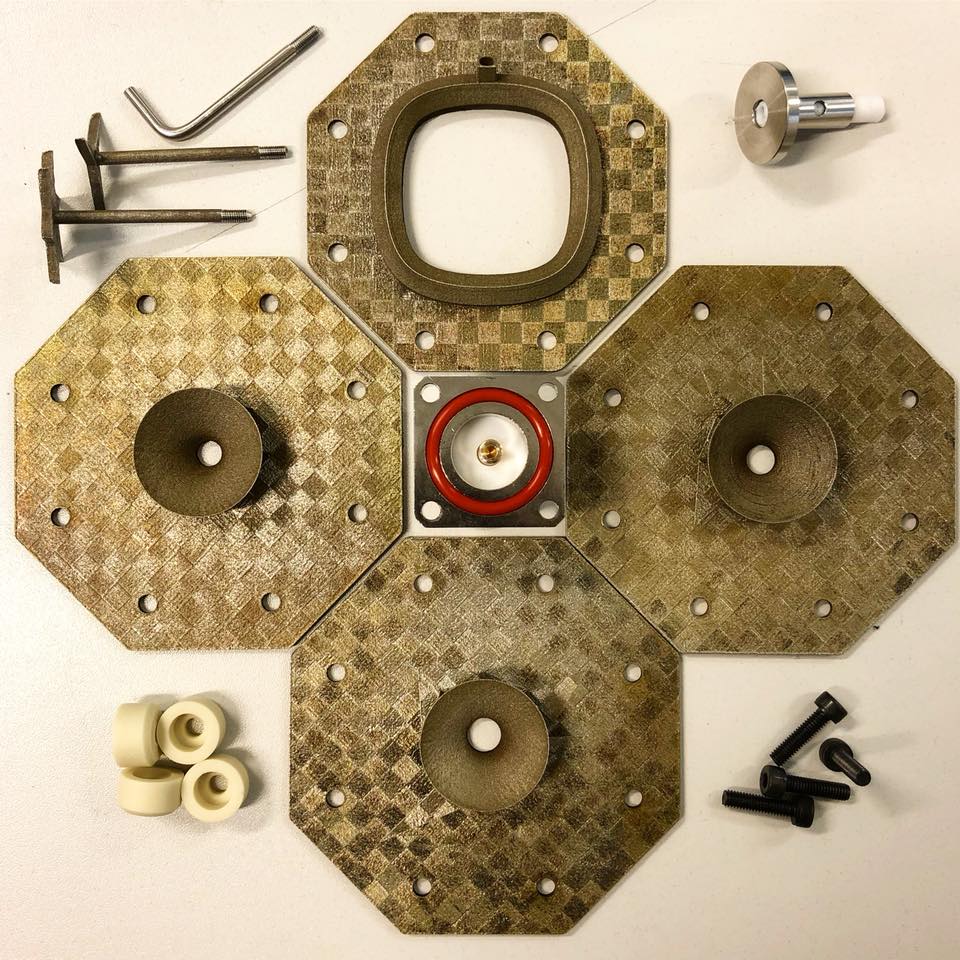 Marcus Collier-Wright