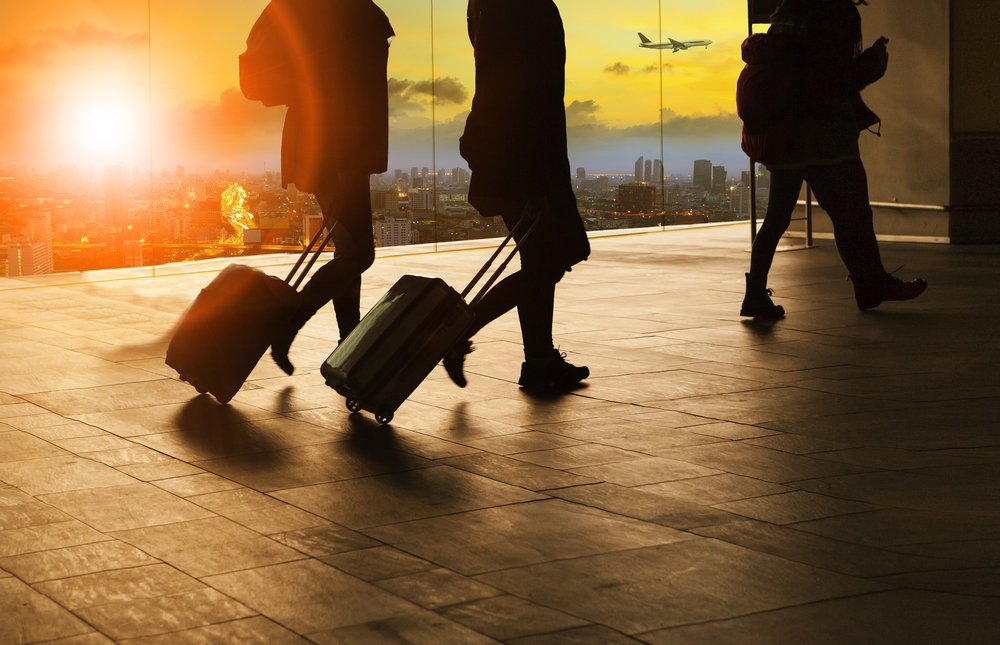 Working abroad offers an
 

exciting new challenge in your chosen field.

Working in the same role for a number of years can become draining, tiring or even boring for certain individuals who don't like to stay in one place for too long.
Sound familiar?
If you're looking for an exciting new challenge, a change of scenery, or even just your next contract, searching for a job abroad could be just the thing for you. There are countless engineering roles available in Europe and further afield, and one could be your dream job. If you have the technical skills, many companies will be eager to have you on board.
We know it might sound like an intimidating prospect at first, but hear us out on this one! Working abroad can be an amazing opportunity to advance your career, have new experiences, and make new connections.
See how we look after our candidates – abroad and at home
Why should you consider a role abroad?

Find increased opportunities
If you are willing to work abroad you work prospects will vastly increase because there will be, quite literally, a world of opportunities available to you. This is particularly true when working in engineering sectors, as there is a wide variety of exciting projects going on across the world.

Enhance your skills
Due to the huge variety of projects, working abroad gives you the opportunity to enhance your abilities and your CV at a much faster rate. You can make handpicked career choices which will advance you down the career path of your choice. There will be a far broader selection of technical opportunities at your disposal.

Find a different way of working
Companies will also likely work in a different way to what you are used to in your home nation, you may actually find you prefer these ways of working. If you then return to working at home you can bring these new ideas and methodologies with you.

Experience a new culture
Working abroad is also a fantastic opportunity to explore different cultures and see different countries. You will meet and make friends with new people, expanding both your professional and personal network.
If you wish you can also use it as an opportunity to learn a new language, although it's not usually necessary as the universal language of engineering is English.
You may even find that you find a location that you enjoy so much that you decide to settle for good.
Still worried?
Here's what one of our contractors had to say for anyone who is worried about the prospect of working abroad:
I love living abroad. You get to see the world from a different perspective and experience cultures and traditions which are not familiar to you. I often find that in social situations people like to interact with you because you are 'different'.
It's not for everyone for sure, but it will only help you; especially in the space industry. I love to be challenged and setting up a new life in a foreign country is one of the biggest challenges one can think of, but not without its rewards. You will experience a different way of working, different tastes and traditions, different attitudes and morals. It will make you stronger as a person and more open and accepting of alternative solutions.
Check out the full interview