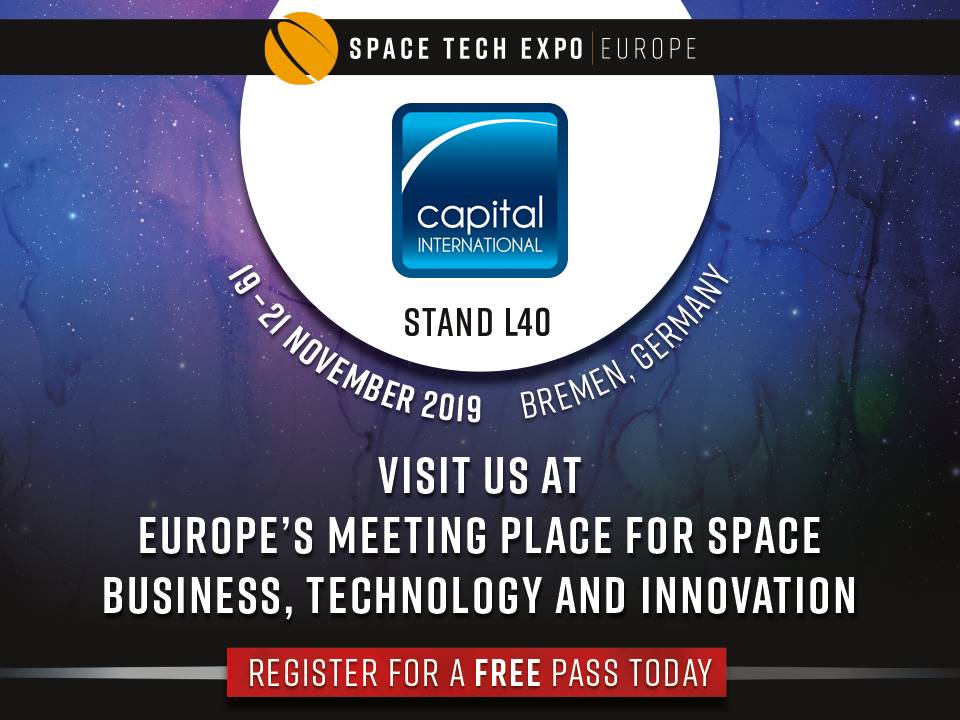 Capital is excited to announce that we will be attending the Space Tech Expo in Bremen, 19-21 November. 
The Space and Satellite industry is one of our key sectors, and a thriving industry globally. We have been particularly involved in the German space industry for a number of years. These factors led us to take a stand at the European Space Tech Expo, as we feel it is important to show that we, as recruiters, have a key role to play in supporting our clients in finding the technical talent vital to their future success.
Capital's joint owner and director, Karen Silk, gave this informative interview to Space Tech, and has said that, "Capital is pleased to be attending this prestigious event.  We need to keep informed as to what tomorrow is going to look like for our sector to ensure we build networks of talent to support our clients in the future."
We are looking forward to meeting with engineers we already work with as well as making new contacts with engineers we can work with in the future. We look forward to seeing you there!
You can register for a free pass to the expo here.
Please do stop by and visit us, Stand L40, we may have an opportunity for you to demonstrate your dexterity and speed in our on stand challenge!
Why working in Germany is a great move: