Hi! My name is Marcus and I am in my final year studying Aeronautics and Astronautics at the University of Southampton. For my masters, I am specialising in Spacecraft Engineering. To me, spaceflight is the most exciting and challenging industry in the engineering world. The idea of building hugely complicated vehicles and sending them into space is fascinating to me, as is the fact that one day we will be sending humans into space to travel to other planets.
I have spent the previous year on an industrial placement working at Vorticity Systems, a company specialising in landing systems for spacecraft. While there, I contributed to projects for companies such as Lockheed Martin and ESA. I aspire to return to the space industry when I graduate, and more than anything I'd love to be involved in the biggest space projects. Much like the Apollo missions will forever be remembered as a technological leap for humanity, I want to contribute to something which will influence future generations of humanity.
Outside of academics, I'm involved in the university cricket and snooker clubs, while I also enjoy skiing, cooking, and playing the piano.
We looking forward to hearing more about Marcus' studies and achievements throughout the academic year.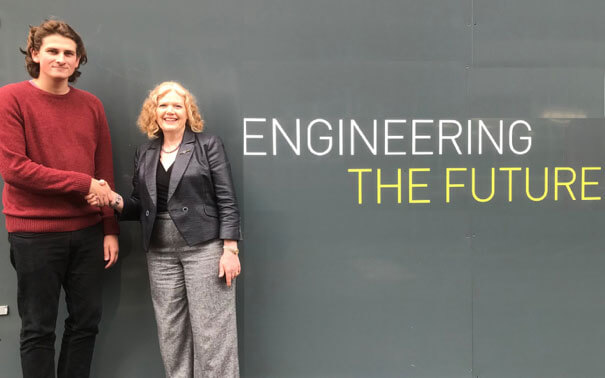 If you have any questions or would like further information contact us on
+44 (0) 1444 235577
or email us