The TRN (The Recruitment Network) Rumbles
As part of Capital's efforts to make sure their staff are constantly striving to be the best they can, multiple members of the Capital Team attended training days with The Recruitment Network in September.
Our consultants went to Recruitment Rumbles. These bring recruitment professionals together for a full day of high impact, peer to peer learning, under the guidance of an expert group of facilitators and recruitment thought leaders. Each Recruitment Rumble is facilitated by some of the most knowledgeable recruitment experts in their chosen fields, and gives consultants the opportunity to learn, challenge, be challenged and transform their performance.
For further information please click here:
https://therecruitmentnetworkclub.com/training-courses/recruitment-rumbles/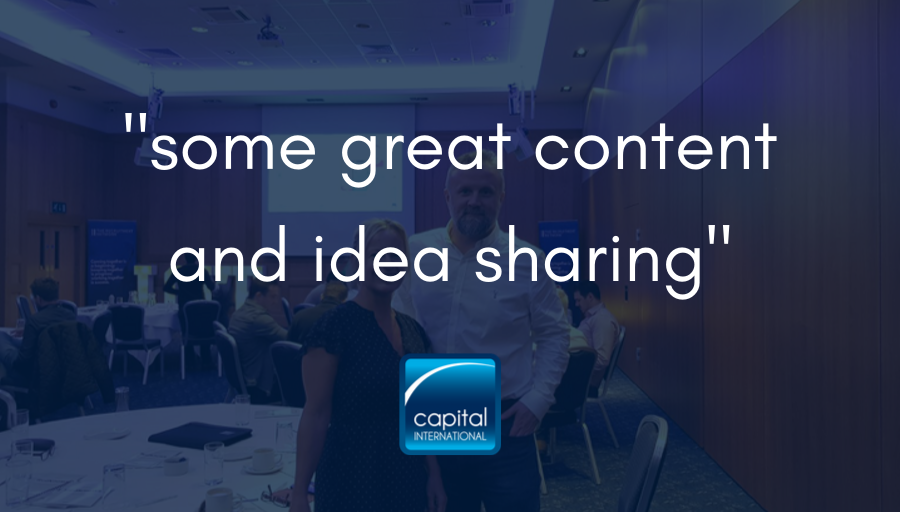 At the rumbles they were able to discuss the best processes with other recruiters, as well as listening to advice from speakers.
They talked about the ways to best utilise recruitment platforms such as LinkedIn, and how to best support both candidates and clients alike.
All the Capital team that attended came away with new ideas and motivation for going forward.
Ben Mckeever, Managing Consultant at Capital International Staffing said that there was 'some great content and idea sharing'
This is all part of how capital makes sure that our team is the best they can be. Always striving to learn and improve.
The DSEI (Defence & Security Equipment International)
In addition to the Rumbles, a number of the team attended the DSEI (Defence & Security Equipment International). This is the world leading event that connects governments, national armed forces, industry thought leaders and the global defence & security supply chain on an unrivalled scale
For more information please click here: https://www.dsei.co.uk/
Here they were able to meet with candidates and clients alike, as well as see the cutting edge technology that they help recruit for.
It's great for the team to be able to see for themselves the projects that they help to create.
At Capital we put significant importance on a positive work culture, continuously seeking to grow and improve. Events like these are what helps the Capital Team continue to excel.